Grand Canyon Summer Vacation Guide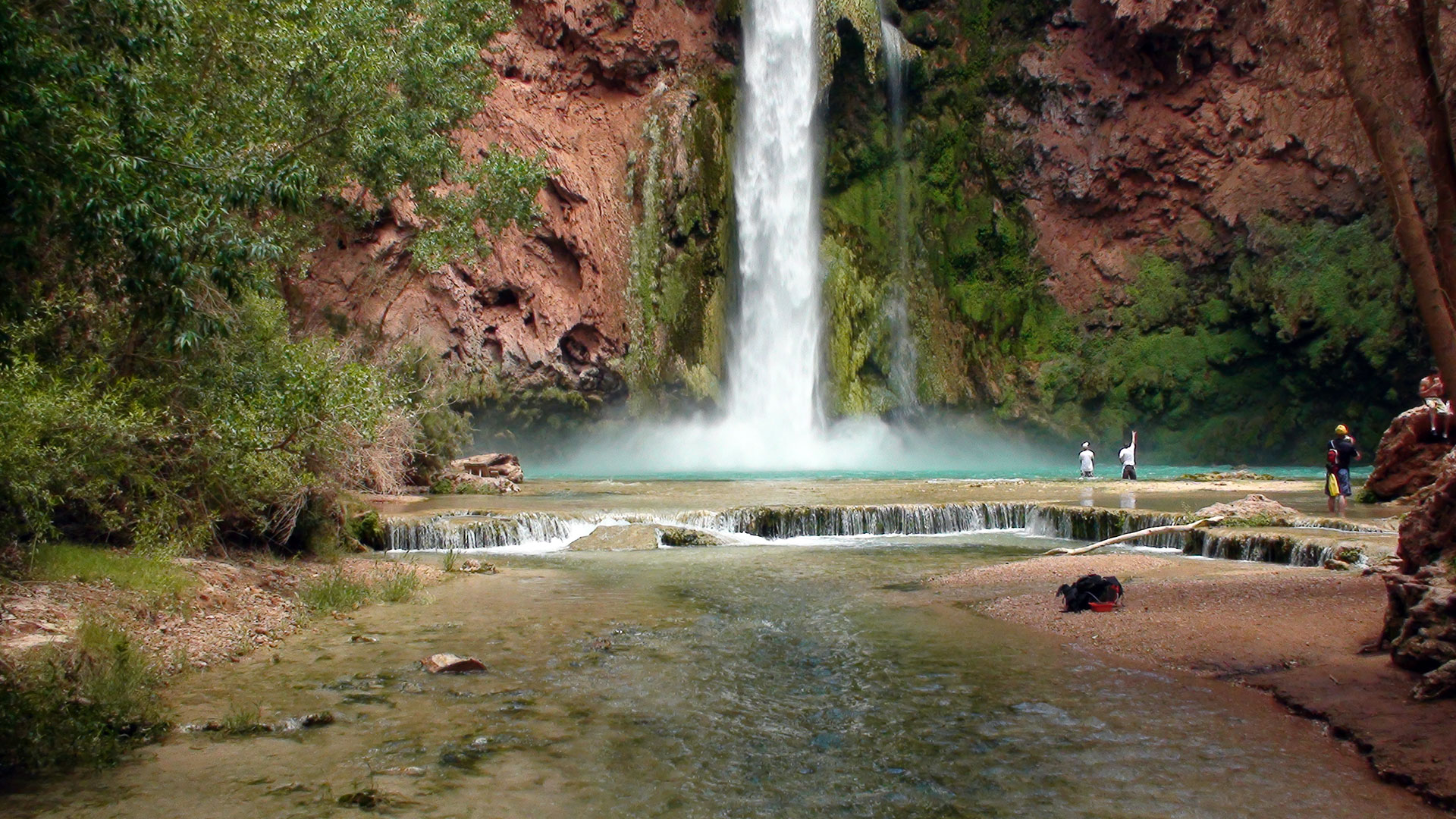 Published:
May 24, 2019
How to enjoy a Grand Canyon summer vacation
When is the best time to visit Grand Canyon? For many, the answer to this very popular question is the summer season. After all, the kids are out of school, you've got vacation saved up, and the weather is great. Every season at Grand Canyon has something different to offer and a summer trip to the canyon can certainly serve up memories that will last a lifetime - if you do it right. If you're not prepared though, a summer trip can become overwhelming due to hordes of tourists, lack of parking, heavy monsoon rains, and daily temperatures climbing well over 100 degrees on the canyon floor. If you plan on visiting Grand Canyon National Park this summer doing some advance planning with the Guru's trip planning tools will help you make the most of your summer vacation.
Grand Canyon Guru is reader-supported. When you buy through links on our site, we may earn an affiliate commission. Thanks.
Make reservations for the Grand Canyon
It's great to be spontaneous, but when you visit the Grand Canyon you need to make reservations. Grand Canyon area hotels, campgrounds and even backcountry campsites fill up far in advance. Try to make some reservations before you arrive so you know you have a place to stay. Timelines for making reservations for your summer trip are:
Hotels inside the park: You can make reservations 1.5-2 years in advance. There are sometimes last-minute cancellations available as well which you can get either by calling their customer service number or by checking at the front desk of any of the parks hotels.
Backcountry permits: Grand Canyon backcountry permits must be reserved via fax or mail and cannot be reserved online or over the phone. You should submit your request by 5pm MST on the 1st of the month that is four months prior to the proposed start date. A small number of last-minute walk-up permits are available at the Backcountry Offices for corridor campgrounds (Indian Garden, Bright Angel, and Cottonwood Campgrounds) that are issued in person only, are for one or two consecutive nights, and cannot be purchased more than one day prior to the start of a hike.
Phantom Ranch lottery (for both lodging and mule rides): You can enter the lottery 15 months in advance. Once the lottery is completed any unsold spots are available to the general public and you can reserve them online or over the phone.
Campgrounds & Trailer Village: Camping reservations can be made online 6 months in advance for both Mather Campground (South Rim) and North Rim Campground. Desert View Campground is first come, first served only and fills by noon every day. Trail Village (with hookups) can be reserved a year in advance.
You need to do some advance planning for Grand Canyon tours too - rafting trips, scenic flights and guided hikes all tend to fill up during the busy summer season.
You don't need to cancel your trip if you can't get reservations, but realize you'll probably need to do a bit more driving or miss out on some activities if you don't make plans in advance.
Prepare to beat the heat
The Grand Canyon gets hot in the summer! The South Rim can hit 90 degrees and Phantom Ranch can soar to over 115 degrees every day throughout the summer. This means that going for a hike in the middle of the day is not an experience you'll even enjoy. Even if you're riding a mule, being stuck out in the desert sun all day is hot and sitting in a saddle isn't as easy as you might think. Backpacking trips are perfect during the spring and fall months so if you are planning your summer trip just to hit some remote backcountry trails, try coming back at another time of the year when you will really appreciate a backcountry adventure.
You can still enjoy hikes in the summertime though, by doing shorter day hikes and going early in the morning or later in the afternoon when temperatures are cooler (avoid hiking between 10am - 4pm). Choosing a Grand Canyon trail with more shade, like the Bright Angel Trail, will be the most enjoyable hiking option and the water refill stations every 1.5 miles along the trail are a refreshing bonus with cold water for drinking and for dousing your head and clothes. Definitely don't try to hike to the river and back or attempt any other hard-core hikes because even experienced, fit hikers get into trouble during summer months at Grand Canyon. Even if you're not doing a lot of strenuous activities, make sure you stay hydrated, eat enough food, use sunblock and take care of yourself so you can enjoy your summer trip to the canyon.
Best activities for a summer Grand Canyon trip
Get away from Grand Canyon National Park crowds
The large number of visitors to Grand Canyon National Park and the surrounding area can be overwhelming and can take away from your summer vacation experience. But don't worry, there are some great ways to avoid the crowds and still get the most out of your trip!
The South Rim is the national park's tourist hub so get an early start if you want to avoid the crowds – arrive at the park by 8am to find parking and to get a spot on the shuttle buses without a wait. The most crowded area of the South Rim is Grand Canyon Village so if you take the shuttle to Hermits Rest or drive along Desert View Drive (Hwy 64E), the crowds will definitely thin out. The Rim Trail is a great option for getting a little more summer solitude – you'll find crowds at the major overlooks along the trail but then might not see anyone only a few hundred feet away. Combine the Rim Trail with the free shuttle buses to get some great views, enjoy some time alone and to cover some miles too!
If you really want to avoid crowds head to the North Rim which is only open from mid-May to mid-October. Grand Canyon's North Rim is much more laid back and feels a lot more like a smaller park. You'll find great hikes, great views and since it's 1,000 feet higher than the South Rim the temperatures are cooler as well. Don't forget to stop at Jacob Lake Lodge on the way for some homemade cookies or a cold milkshake!
Grand Canyon Guru will plan your perfect summer trip
Just remember the number one rule of any vacation is to relax and have a good time. If you're flexible, do some advance planning, and stay cool, you'll really enjoy a summer visit to Grand Canyon. Check out our 'Ask the Guru' tool to get even more customized summer itinerary ideas for your perfect trip to Grand Canyon.